New article in NeuroImage: Clinical: Transdiagnostic analysis reveals a shared hippocampal damage pattern across neuroimmunological diseases
Our recent article shows that hippocampal surface deformations converge on the left anterior hippocampus in patients with multiple sclerosis, NMDA receptor encephalitis and LGI1 encephalitis. This surface area appears to be particularly vulnerable across diseases and is sensitive to cognitive alterations.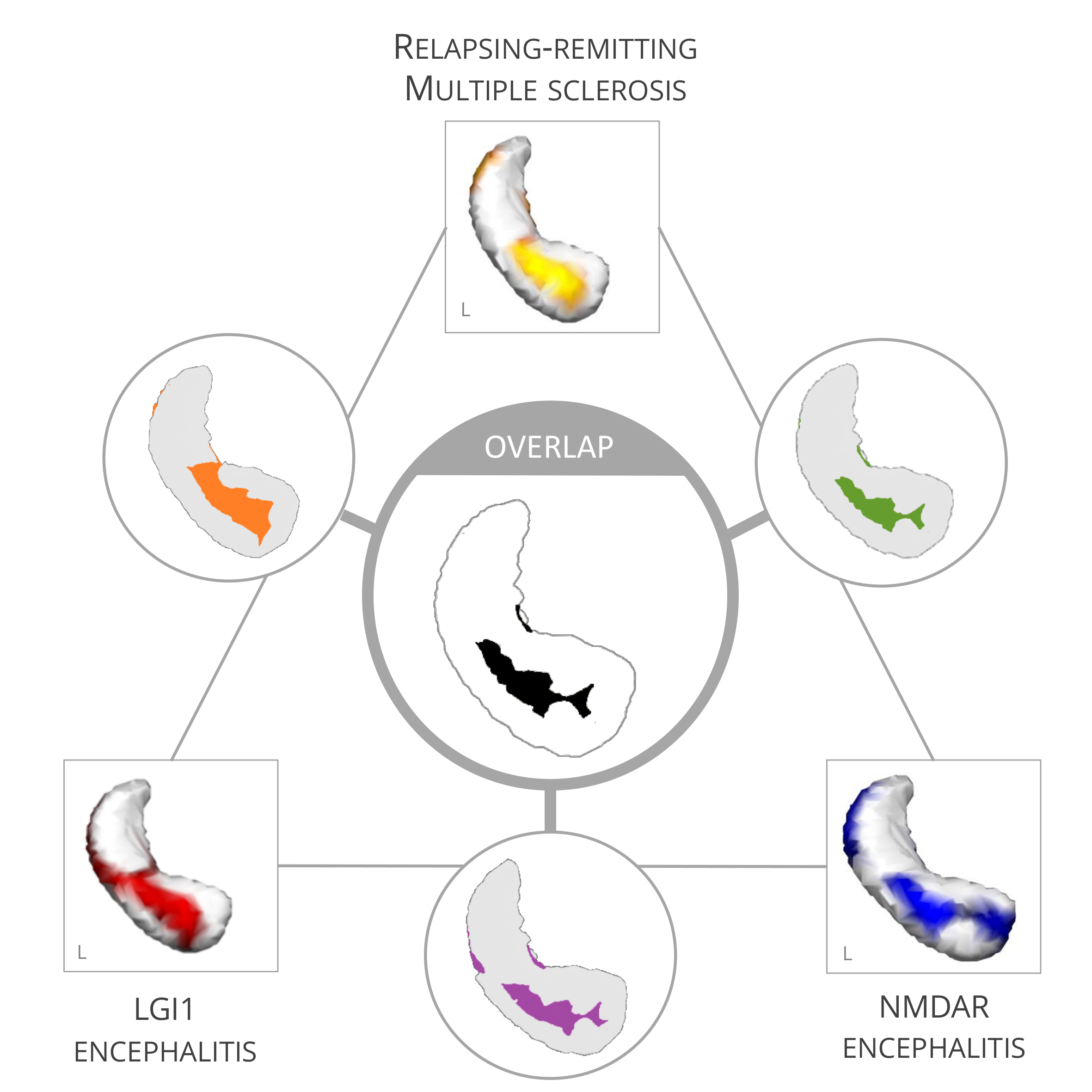 Discover the spatial patterns in our full-text here.